Pure Pro Aesthetics is a United States exclusive skincare distributor & educators; bringing multiple international skincare lines to the licensed esthetician, dermatologist and med spas, with a strong focus on Korean skin care. Pure Pro Aesthetics provides continued education for the licensed professional looking to learn more in the area of eastern skincare practices and philosophies. We are also using these lines first hand in our spa located in Atlanta, GA so we have an array of experience both inside and outside the treatment rooms.
Behind The Brands
"It has been such a pleasure and honor to help the solo esthetician grow their businesses by incorporating our international lines into their practices. Watching others succeed is one of our greatest rewards."
-Cherece
Our purpose
With more than 25 years of experience in the field of aesthetics, Cherece founded Pure Aesthetics & Skin Care in Atlanta Georgia in 2010. She is an award-winning clinical esthetician, having won Best Esthetician in Atlanta multiple years in a row.

Her passion for products and product ingredients and their performance has stemmed the globe. She has studied and worked with some of the best lines in the industry throughout her career and it wasn't until she began her love affair with Korean skin care that she stumbled upon Storyderm and ISOV.
Our approach
Having recently gained notoriety in the USA, Korean skincare is not a new philosophy. It has been practiced for generations in Korea and around the world. The two lines proved to be quite difficult to obtain – so, luck would have it that Cherece was approached by a friend she calls her "skin fairy" and introduced to the people at Storyderm and ISOV headquarters in Seoul Korea. The relationship was instant and Cherece was offered the distributorship, thus the birth of Pure Pro Aesthetics was established.

These lines are her passion, not only in her own treatment room with her clients, but educating and training other estheticians on the benefits of Korean skin care and all that Storyderm and ISOV have to offer. She also has been fortunate enough to have an incredible team of estheticians that are there to help support her in the evolution of Pure Pro Aesthetics.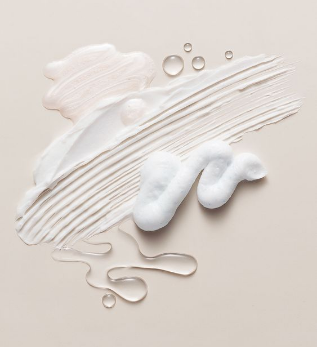 Join our Facebook community
Get access to educational resources and connect with other skincare professionals
Join us
Testimonials
Pure Pro Aesthetics has been an absolute pleasure to work with. When opening my new studio, they supported me by giving me a 1 on 1 consultation call to help me select what products would best serve my demographics, to ensure success in my business. Every package comes quickly which is super important for me.  I cannot thank them enough for how they have enhanced my business!
B. Wood, Owner of Salix Skin Studio
As an entrepreneur who has been using PurePro Aesthetics for over a year now, I can not say enough good about this company. They supply an abundance of education that stays up to date and current with all the current lines they are carrying and as distributors, they have been the best to work with. They process orders quickly and shipping has been an amazing experience. Overall, if you are looking for a professional company to work with that is reliable for continuing education in skincare and as a supplier, you won't be disappointed with Cherece and her team at Pure Pro Aesthetics.
R. Scott LE, JustSkin with Rachel
As a new solo esthetician, it was extremely confusing deciding what brand I wanted to take on. I had initially went ahead with brands that were more popular but I didn't feel like I was in love. I was hesitant on going down the path of what's not popular but I am so thankful I did. The Pure Pro Aesthetics team goes above and beyond with education as well as shipping out orders. I never feel like I am too small to be acknowledged or supported. I had a few issues with my packages and they took care of it each time. I have never seen results like this. I love how innovative these products are and how working with these brands will really transform your knowledge of skincare. If you are hesitant, I promise it's so worth it in the end.
B. Reggans, Saturn Skin Studio
As a seasoned Esthetician I can honestly say that I am highly impressed with the selection of brands and products that PureProAesthetics offers to licensed professionals. I am most impressed with the large variety, available options and the ability to truly custom blend. Products are packaged beautifully, efficacy is stellar and the results are impressive! Customer service is always prompt and efficient. The team is always available to answer questions and/or to walk you through the ordering process if needed. Orders arrive in pristine condition and in a timely manner. I have had tremendous success with PureProAesthetics products and would highly recommend them to any Esthetician. You won't be disappointed!
R. Townsend